ENG vs WI 2nd Test: Umpire disinfects ball after player accidentally applies saliva
Applying saliva to shine the ball has been a tradition the players have practiced for years. However, after the outburst of coronavirus, this practice has been strictly prohibited from the field. In the recent attempt to bring cricket back on track certain guidelines have been set to protect the players from getting infected from the deadly virus.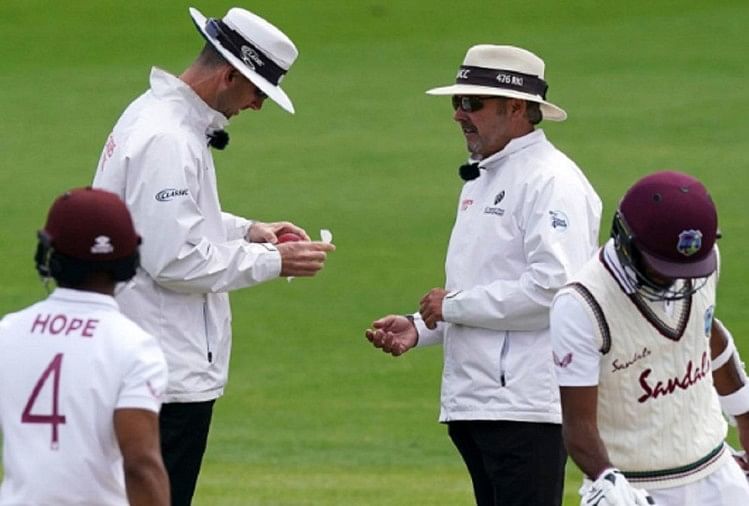 During the fourth day of the second Test match against West Indies, English player Dominic Sibley accidently applied saliva on the ball while fielding at Old Trafford in Manchester on Sunday. This is the first time such incident has occured after the new rules were announced by the ICC.
On realising his mistake Sibley was quick to notify the umpires. Umpire Michael Gough used a sanitised tissue to sanitised the ball from both sides.
According to ICC's revised rules, during the matches played in times of the pandemic, the bowling team will get a warning if saliva is used to shine the ball. Revised rule states that if the mistake is repeated twice then it will be given five-run penalty.