R Ashwin's wife "He could not stand up straight when he woke up this morning"
On Monday, India and Australia concluded the third Test of the four-match Test series in Sydney with a drew that garnered a lot of praises for R Ashwin (39) and Hanuma Vihar (23). Despite a lower score, the duo remained unbeaten till the end causing a lot of turbulence in the Australian camp.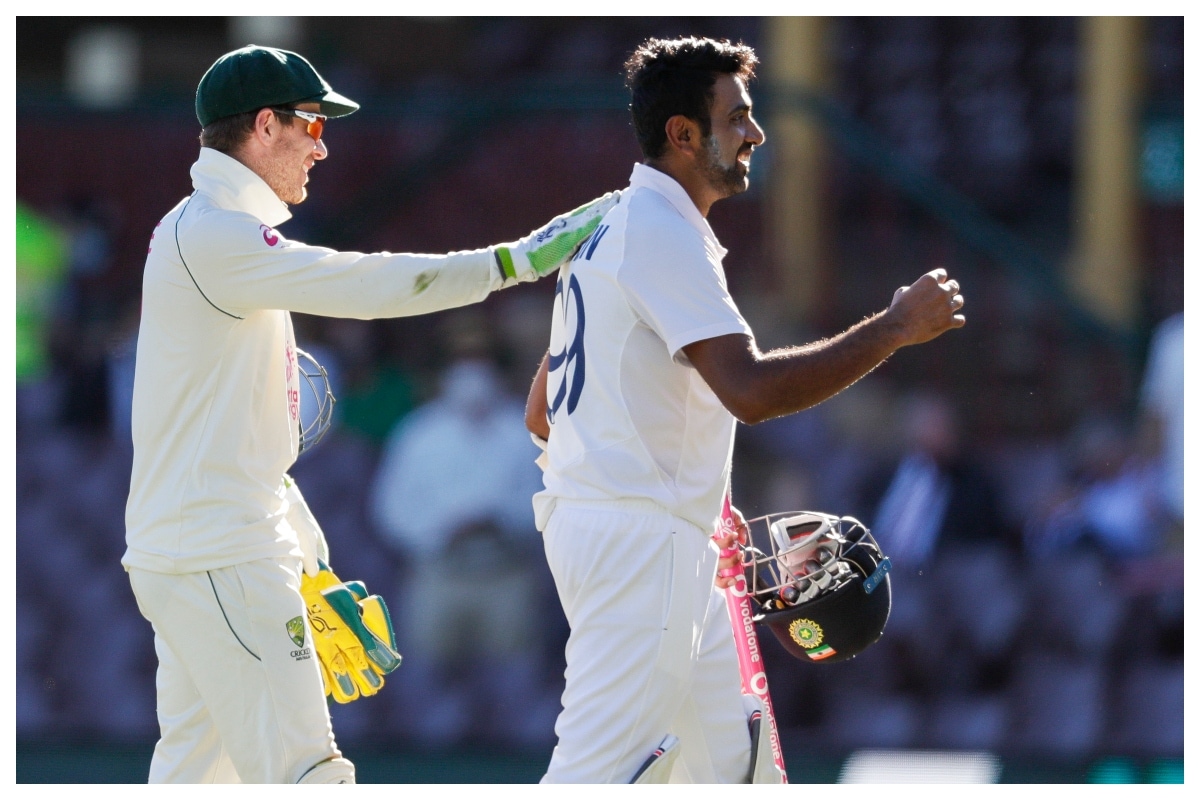 The two Indian batsmen stole the limelight and attracted a lot of admiration as Hanuma continued to bat despite suffering from a hamstring. And, Ashwin's brilliant knock turned even more special after his wife Prithi Narayanan revealed that Ashwin was unwell because of a back injury and had been in a lot of pain. Prithi Narayanan took to Twitter and wrote, "The man went to bed last night with a terrible back tweak and in unbelievable pain. He could not stand up straight when he woke up this morning. Could not bend down to tie his shoelaces. I am amazed at what @ashwinravi99 pulled off today,"
Ashwin was quick to reply to the tweet and wrote, "Instant tears!! Thanks for being there with me through all this,"
As India and Australia tie with 1-1 after the draw, all eyes will be on the fourth and final match, which is scheduled to begin from January 15, as Team India aims to retain the Border-Gavaskar trophy.