4 batsmen who have hit the highest number of sixes in T20 cricket
What makes a game of cricket more exciting? For every cricket fan, it would be when their favourite player starts smashing some brilliant sixes and fours. And, IPL is one league where we get to see a lot of players hit big sixes and fours, and that is exactly the reason why T20 format has become the most thrilling cricket format.
In the last match between Kings XI Punjab and Rajasthan Royals, West Indies batsman Chris Gayle completed 1000 sixes of his career and became the first batsman to achieve the feat. Today we will be telling you about top-4 batsmen who have scored the most sixes in T20 cricket.
Chris Gayle
Chris Gayle is first on the list to have hit the highest no. of sixes in T20 format. He has so far scored 1000 sixes in T20 cricket.
Kieron Pollard
Kieron Pollard of West Indies team is second on the list with 690 sixes from 524 T20 matches.
Brendon McCullum
Former New Zealand cricketer Brendon McCullum's name comes at number three on this list. He has hit 485 sixes in his T20 career.
Shane Watson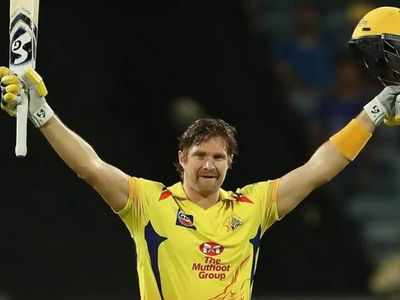 Australian batsman Shane Watson is in the fourth position on the list of maximum sixes in T20 cricket. He has so far scored 467 sixes in this format.