During the fifth Test between India and England at Edgbaston in Birmingham, a video of umpire Richard Kettleborough telling Stuart Broad to "get on with the batting and shut up" has gone viral.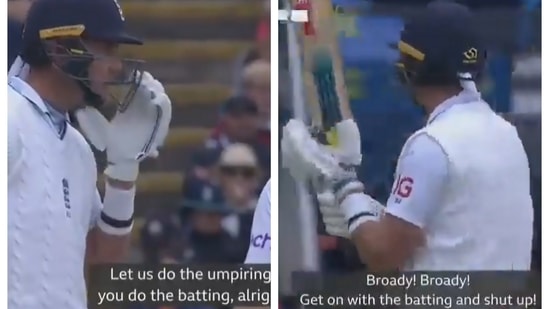 https://twitter.com/abi_slade/status/1544072160964186112?s=20&t=HrOLFe1RVJG3qtX-jzFoFg


In the video, an irate umpire can be heard telling Broad: "Okay, if we handle the umpiring and you handle the batting. You'll get into trouble once more if you don't. One more to go." However, Broad continues to chirp, which the umpire Kettleborough did not find particularly amusing. "Broad, Broad, Broad! Get to the batting and stop talking "The umpire said.
Broad and Sam Billings were batting in the middle on Day 3 of the fifth Test when the incident took place. England's fast bowler was taken out for one by. For Broad, this has been a mixed Test match. When Jasprit Bumrah was batting, he reached his milestone of 550 Test wickets in India's first innings but also unintentionally set the record for most runs allowed (35) in an over in the longest format of the game
.