It is considered to be a sign of supreme technique if a batsman is difficult to get out bowled. Among current batsmen, only five batsmen have a percentage of bowled dismissals in their careers less than 10%.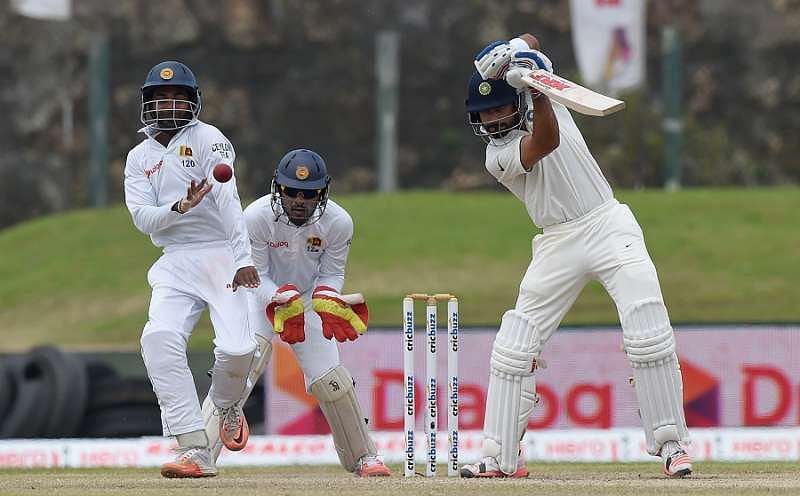 1 – Virat Kohli (bowled 5 times, 7.25%)
Kohli has batted in 73 innings till now, scoring 3194 runs at an average of 46.29, a figure which is on its way up, based on recent showings. He has been bowled only 5 times in this duration.
2 – Misbah-ul-Haq (bowled 7 times, 7.53%)
Former Pakistan captain Misbah-ul-Haq is still flying high, still without doubt the safest batsmen in his side.
On way to scoring 4553 Test runs at an average of 49, Misbah has been out bowled only 7 times.
3 – David Warner (bowled 8 times, 8.89%)
Warner has been bowled 8 times in 94 innings, scoring 4506 runs at an average of 50.
4 – Murali Vijay (bowled 6 times, 9.38%)
He has batted 66 innings so far, scoring 2637 runs at an average of 41.2, mostly batting in difficult conditions with wickets falling all around him. His stumps have been knocked over 6 times.
5 – Angelo Mathews (bowled 8 times, 9.41%)
Angelo Mathews is the third Asian captain on this list,

who has 4140 runs from 102 innings at an average of 48.7, going out bowled only 8 times in this