Shikhar Dhawan has been given the responsibility of leading the side in three one-day internationals in West Indies later this month during the absence of Captain Rohit Sharma and Virat Kohli. The left-handed batter led the team in ODI and T20 matches in Sri Lanka last year. He was the oldest to captain India in the 50-over format at the age of 35.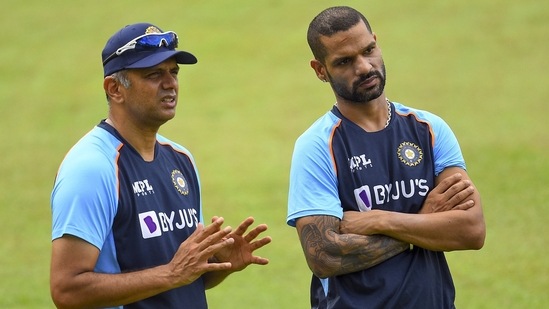 Former India batter Aakash Chopra expressed his worrisome over the team witnessing a different leader in almost every series.
"With so many captains, I have a question about whether getting Indian captaincy has become so easy. Are too many games a reason behind that? Are injuries a reason? Or is it because of the workload management? Is Indian cricket in the right hands? Different captains will have different philosophies so isn't it like we are going in different directions?" said Chopra on his YouTube channel.
"When preparing for a World Cup, it is important for a settled squad to play together for a long time. If you keep on giving different players a chance then it's not their fault when they do well. And if some players are out of form and rested then how they will get back to form? I certainly feel you should play as much cricket as possible," Chopra added.
Jasprit Bumrah has also been rested and is not part of the 16-member touring group.