Many young, aspiring cricketers are getting their first professional opportunities with the national squad. Some cricket players are able to establish their place in the sport by putting up mesmerizing performances in front of the crowd and attempting to become the king of cricket, while others are failing to make an impact and sinking into obscurity.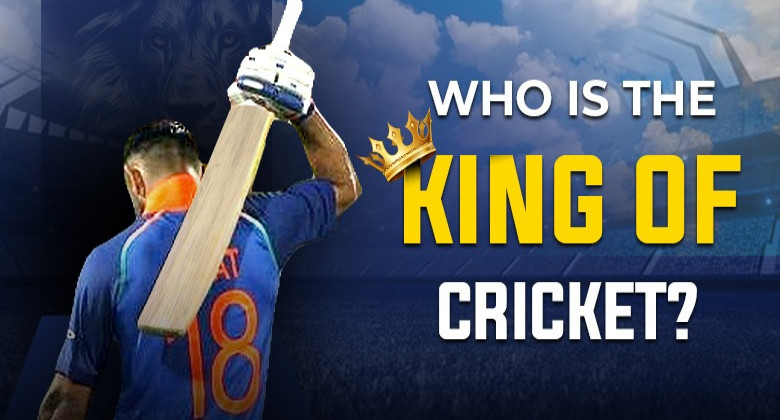 In order to be called the king of cricket in the world, it is important that players are able to stay at the top for a long time.
In the list below, we discuss top four names who can be considered the best and king of cricket in the world at this time.
Virat Kohli: King of Cricket in India
Virat Kohli, who has scored over 24015 runs in international cricket's T20, Test, and ODI forms, is undoubtedly the king of cricket in India. There is a good reason why Kohli has acquired the title of "king Kohli". Despite his recent slump in performance, King Kohli still holds sway over the hearts of Indian cricket fans and is recognized as one of the all-time greats. They the only other batter who is still playing right now who is as technically sound as Kohli. His cover drives make for enjoyable viewing. V. Kohli has the temperament to bat for longer stretches of time and wants to develop his innings.
Babar Azam : King of cricket in Pakistan
Babar Azam: Batting Statistics
| | | | | | | | | |
| --- | --- | --- | --- | --- | --- | --- | --- | --- |
| Format | Current Rankings | Matches | Runs | Highest Score | Average | Strike Rate | 100s | 50s |
| Test | 3 | 42 | 3122 | 196 | 47.33 | 53.57 | 7 | 23 |
| ODI | 1 | 92 | 4664 | 158 | 59.79 | 89.74 | 17 | 22 |
| T20 | 4 | 83 | 2903 | 122 | 43.33 | 129.94 | 2 | 26 |
Joe Root
Joe Root: Batting Statistics
Format
Current Rankings
Matches
Runs
Highest Score
Average
Strike Rate
100s
50s
Test
1
124
10504
254
50.02
55.43
28
54
ODI
12
158
6207
133
50.66
86.93
16
36
T20
-
32
893
90
35.72
126.31
Rohit Sharma
Rohit Sharma: Batting Statistics
Format

Current Rankings

Matches

Runs

Highest Score

Average

Strike Rate

Centuries (100s)

Fifties (50s)

Test
9
45
3137
212
46.13
55.77
8
14
ODI
6
233
9376
264
48.58
89.18
29
45
T20
14
138
3677
118
31.97
141.26
4
28
Indian T20 League
-
227
5879
109
30.3
129.89