Pakistan has a legendary fast bowling strength throughout their cricket history. While Wasim Akram and Waqar Younis dominated international cricket in the 1990s, other speedsters like Shoaib Akhtar, Mohammad Sami, and Mohammad Asif made significant strides in the sport in the early 2000s. Shaheen Afridi, one of the best fast bowlers in the world right now, represents Pakistan.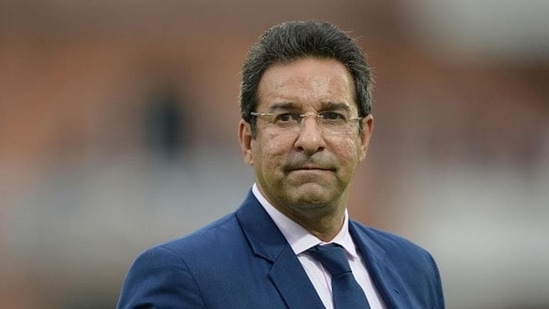 Asif and Mohammad Amir, two of the team's top pacers at the time, lost their jobs as a result of the match-fixing scandal that rocked Pakistan cricket in 2010. Asif's career was over after the fixing scandal, while the latter later returned to international cricket. Wasim Akram, a former Pakistani captain, discussed the incident during a YouTube show, insisting that Asif.
"Yeah, everyone raved about Mohammad Asif. Talent wasted, no doubt," Akram said on 'To Be Honest' on YouTube channel 'Nashpati Prime'.
"But whoever I talked to, everyone said that they had seen such a bowler after decades. The way he controlled the ball, the way he managed to swing the ball both ways.. it's very unfortunate for him and for Pakistan too."
Akram further said that he hadn't met Mohammad Asif for a long time, and even if he meets him, he wouldn't be angry at him anymore.
"I haven't seen him for ages. I have been living in Karachi for 10 years now, I rarely go to Lahore. He was a kid. Mistakes happen," said the Pakistan legend, who took 414 wickets in Tests, and 502 wickets in the fifty-over format for the side. Asif, meanwhile, represented Pakistan between 2005-2010, appearing in 23 Tests, 38 ODIs and 11 T20Is for the side. The right-arm pacer had 106 wickets in the longest format of the game, 46 in ODIs and 13 in T20Is.