Virat Kohli hit the gym and displayed his strengthlifting prowess before the second practise game against Western Australia.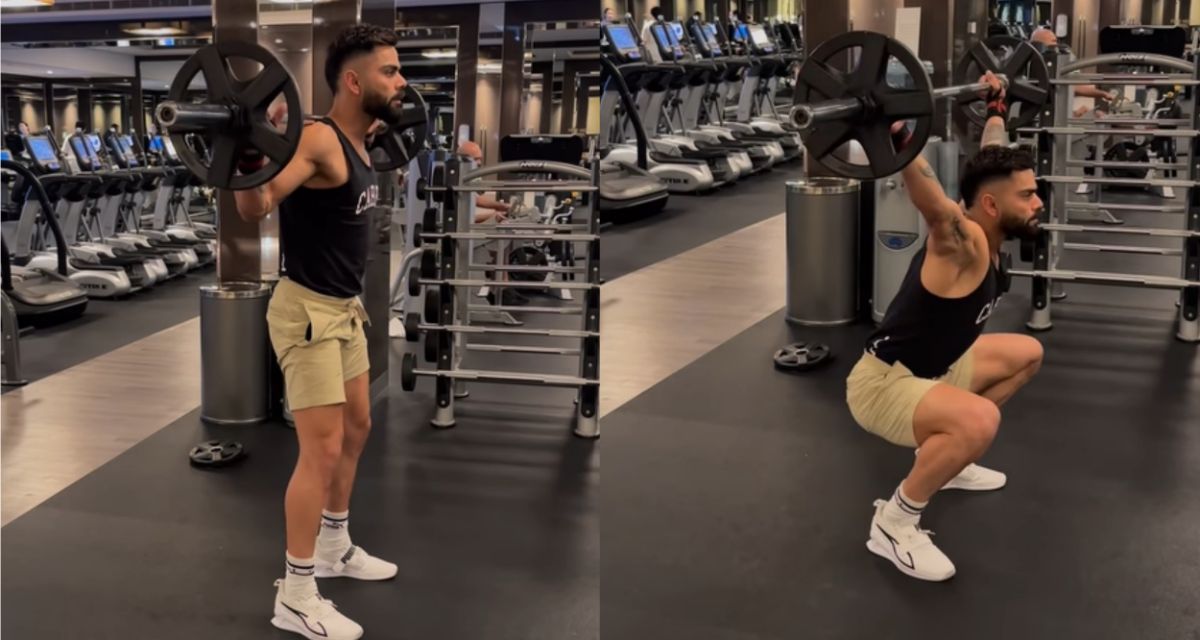 Suryakumar Yadav captured the footage, which the former India captain posted on Instagram.
https://www.instagram.com/reel/CjnAGYkACCy/?utm_source=ig_embed&ig_rid=64d51b14-ee81-4ff6-b165-814d87dbf203
Kohli sent a message on Instagram saying, "Mobility is key, Video credit - bhau @surya 14kumar."
When Kohli just got a century against Afghanistan in the Asia Cup, he put an end to the criticism he had been receiving for not having an international century. In a recent encounter in India versus Australia, he also hit the game-winning fifty.
India defeated Western Australia by 13 runs in the first practise game, helped by Suryakumar Yadav's 52 and Arshdeep Singh's 3/6.
India scored 158 for 6 (Suryakumar Yadav was at 52, Hardik Pandya was at 27, and Deepak Hooda was at 22), whereas the WA XI scored 145 for 8 (Sam Fanning was at 58, Arshdeep Singh was at 3/6, Yuzvendra Chahal was at 2/15, and Bhuvneshwar Kumar was at 2/26).
Tomorrow at 4:00 PM IST, the Men in Blue will play the second practise game against the same team.
According to a report by Sport Tak, Mohammed Shami is the front-runner to take Jasprit Bumrah's place in the 15-player roster. Mohammed Siraj and Shardul Thakur will also be travelling to Australia for the T20 World Cup.
According to the article, none of the other reserves will fly abroad, while all three players will depart for Australia tomorrow. Thakur has been added to the team after Deepak Chahar has been forced to withdraw owing to a back problem.
On October 23 at the venerable Melbourne Cricket Ground, India takes on arch-rival Pakistan in the first game of the T20 World Cup.