After impressing fans with his footballing skills, Dhoni has now left fans in awe of his talent in golf. He recently joined Kapil at the latter's golf tournament – 'Kapil Dev – Grant Thornton Invitational 2022'. Dhoni was seen taking a swing with his golf stick and was smooth and clean. Some things just do not change.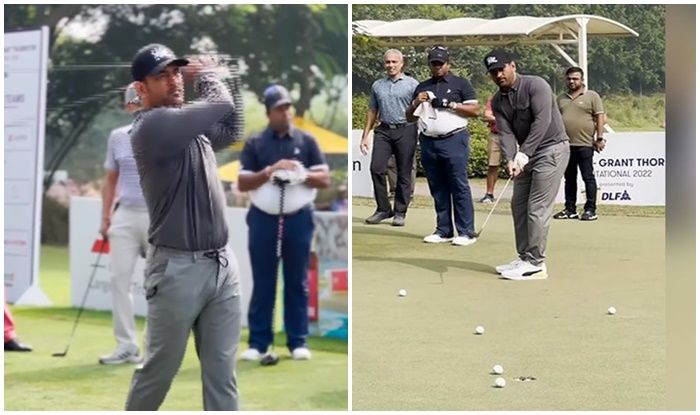 Pictures went viral yesterday and now a video where Dhoni is flaunting his golf skills has taken the internet by storm:
Both Dev and Dhoni were spotted together earlier this month at the US Open Tennis Championship. Dhoni just relaunched Oreo biscuits in India for the 'first time' in history. Rumours circulated that he would not lead CSK in the IPL 2023 and would not play in the IPL at all. Dhoni and the CSK management have confirmed that he will captain the franchise in the IPL next year.
Dev also recently responded to the Deepti Sharma mankad, which became the focus of the cricketing world.
"In a situation like this, I feel instead of intense debates every time there should be a simple rule. Deprive the batsmen of their run. It should be deemed a short run. It's a better solution in my mind." the World Cup-winning captain wrote in his Instagram story.