The most influential game people look for is none other than Cricket as the Cricketers inspire people with their hard work, passion, and determination to fight in order to achieve their success. Here we have some of the cricketers who have turned to politics after ending their glorious chapter in cricket.
Nawaz Sharif
Pakistan's prime minister Nawaz Sharif represented Railways in his only appearance against PIA back in 1973-74 and had scored a duck in that innings.
Frank Worrell
Frank Worrell one of the finest all-rounder has represented West Indies in 51 tests in 1950's and has turned into a politician post his retirement. Frank Worrell has represented West Indies in 51 tests and has turned into a politician post his retirement. The player has served as Jamaican senator during his time.
Wes Hall
Former West Indies bowler, Wes Hall has represented himslef in 48 tests during the period of 1958-1969. After retiring from the cricket he has served in both the Barbados Senate and House of Assembly and appointed Minister of Tourism in 1987 and has also worked as the president of WICB from 2001 to 2003.
Kirti Azad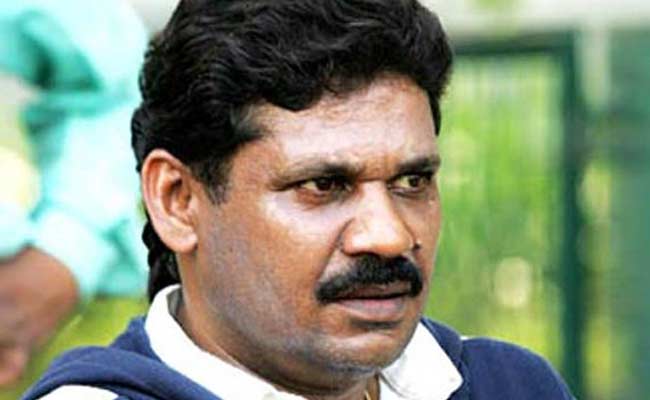 During 1980's Kirti Azad who has represented India in 7 tests and 25 ODIs. He has followed his father Bhagwat Jha Azad and is now serving his third term as a member of parliament in Lok Sabha.
Navjot Singh Sidhu
Indian cricketer Navjot Singh Sidhu had great success as a politician when he won BJP seat back in 2004 from Amritsar. The cricketer had been the Member of Parliament for 10 years as he represented in Lok Sabha.
Sanath Jayasuriya
Sanath Jayasuriya known as devastating host in cricket history has been very active in politics eventually retired from cricket in 2011.
The player was elected from Matara district in February 2010. The player was appointed as the deputy minister of postal services under the presidency of Mahinda Rajapaksa. He also worked as the deputy minister of Local Government and Rural Development until June 2015.
Mohammad Azharuddin
The most successful captains of India, Mohammad Azharudin got banned from cricket back in 2000 for match-fixing allegation .The Hyderabadi player had joined Congress and was elected to the Parliament from Moradabad constituency in Uttar Pradesh on 19 February 2009.
Arjuna Ranatunga
He led Sri Lanka to the world cup glory in 1996, Arjuna Ranatunga has been impressive in Sri Lankan politics over the pay decade. The player had also served as the deputy minister for tourism .
Sachin Tendulkar
The greatest batsman of modern cricket, Sachin Tendulkar had become the first active sports personality to ever step into Indian politics back in 2012. Sachin was nominated to Rajya Sabha for a 6-year tenure and the legend has made a tremendous contribution to the nation in politics as well till date.
Imran Khan
After serving the country for 21 years in cricket the greatest captains of Pakistan Cricket Imran Khan has founded a party named Pakistan Tehreek-e-Insaf in 1996. He has made the party as a stronghold as he plays a vital role in Pakistan politics at present. Presently serves as Prime Minister of Pakistan.